THE ULTIMATE EXPRESSION OF EXCELLENCE
---
A definitive statement of excellence in private education, Reddam House is a co-educational, non-denominational, independent school group designed to inspire students to achieve their maximum potential in a nurturing, progressive academic environment from ages 1 to 18. Reddam House offers a fresh, contemporary approach to education.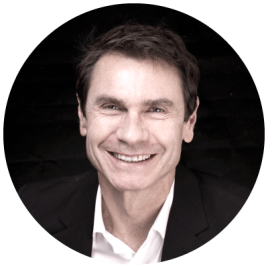 A FEW WORDS FROM OUR FOUNDER
Reddam House Schools offer a fresh, dynamic, vibrant and inspiring educational approach. At Reddam House we continually question: "What is the most we can do for our children?" and therefore we strive to offer the maximum affordable experience for each child in our care. This means providing each child with the most exciting, dynamic, and holistic education, based on the best international practice, accumulated through years of our experience in the international world of education.
— Graeme Crawford
, Reddam House Founder
Reddam House is a proud member of Inspired, a leading global premium schools group operating in Europe, Asia-Pacific, Africa, the Middle East and Latin America educating over 70,000 students across a global network of more than 80 schools on 5 continents.
Founded by Nadim M Nsouli, Inspired offers a fresh and contemporary approach to education by re-evaluating traditional teaching methods and curricula, and creating a more dynamic, relevant and powerful educational model. For more information, please visit www.inspirededu.com or follow us on Facebook, Instagram and LinkedIn.