OUR STORY
A GLOBAL FOOTPRINT
---
Graeme Crawford, a renowned educator, opened his first school in 1993 in South Africa. In the following five years, the Crawford Schools grew to 21 in total. In 2000, working closely with his sister Sheena Crawford-Kempster, Graeme founded Reddam House Constantia in Cape Town. In January 2001, Graeme opened the first school outside of South Africa: Reddam House Sydney in Australia. Thereafter, both Reddam House Atlantic Seaboard in Cape Town and Reddam House Bedfordview in Johannesburg started in 2003. A newly constructed state of the art Reddam House Waterfall school then opened its doors in 2012 in a residential property development on the outskirts of Johannesburg. Reddam House joined the international school group Inspired, which escalated the growth of the Reddam House brand further. A second brand, Reddford House, was then launched in 2014 with Reddford House The Hills and Reddford House Blue Hills offering students a wide selection of choices. Reddam House has since branched out to the United Kingdom, acquiring Fulham Preparatory School and Bearwood College, rebranded as Reddam House Berkshire under the Inspired umbrella. The Reddam House group, currently boasts 9 schools and 3 Early Learning Schools.
THE ORIGINS OF OUR NAME
TUTUM TE REBORE REDDAM
---
The REDDAM motto has its origins in Scottish history with the first Monarch of Crawford who saved King David the First of Scotland from certain death by a stag during a hunting expedition. The Monarch of Crawford adopted the motto "TUTUM TE REBORE REDDAM" which means "I will keep you safe by my strength", and his Coat-of-Arms included the stag's head as a symbol of the Monarch's bravery. On marrying his wife, the monarch included the fleur-de-lis in his Coat-of-Arms. Since then, the Coat of Arms of the Crawford clan has always incorporated the stag and fleur-de-lis.
In 1999, Mrs Crawford-Kempster, Director of Reddam House, worked with Mr Burnell, the State Herold at the Bureau of Heraldry in Pretoria and using the elements of the stag and the fleur-de-lis, created a Coat-of-Arms for Reddam House. Our school's name is taken from the Latin for "give back", and our school motto "We shall give back" is a fitting sentiment in the new South Africa, and one which serves as a reminder to our students of the importance of contributing to the community.

Tutum means protect
Roboris means strength
Reddam means give back
PHILOSOPHY
OUR EDUCATIONAL APPROACH
---
Reddam House offers an internationally respected curriculum, including a broad range of academic, cultural and sporting activities. We nurture individuality, talent and self-assurance in a secure, relaxed, self-disciplined environment. Reddam House understands the importance of education; we therefore equip our students to face an increasingly challenging global future with pride and confidence by inspiring true excellence in international education.
YOUR CHILD SHOULD BE IN REDDAM HOUSE IF:
---
A Reddam House education extends beyond the confines of traditional academia to tuition in life and communication skills, study methods and time management. We firmly believe it is vital that our students are adequately equipped to meet life's challenges in a globally competitive world.
At Reddam House we integrate innovative, challenging and enriching academic, performing arts and sports programmes into our daily curriculum.
PERFORMING AND CREATIVE ARTS
A Reddam House education endows each individual student with the self-confidence that derives from performance, the appreciation of the arts as fundamental to the human experience and a creative approach to all they do. Whether through learning to speak in public, drama, dance and instrumental music lessons for all, or by developing a love of the visual arts, Inspired believes that artists are not special kinds of people but every person is a special kind of artist – and by setting free the creative individuality of each child, academic studies also flourish further.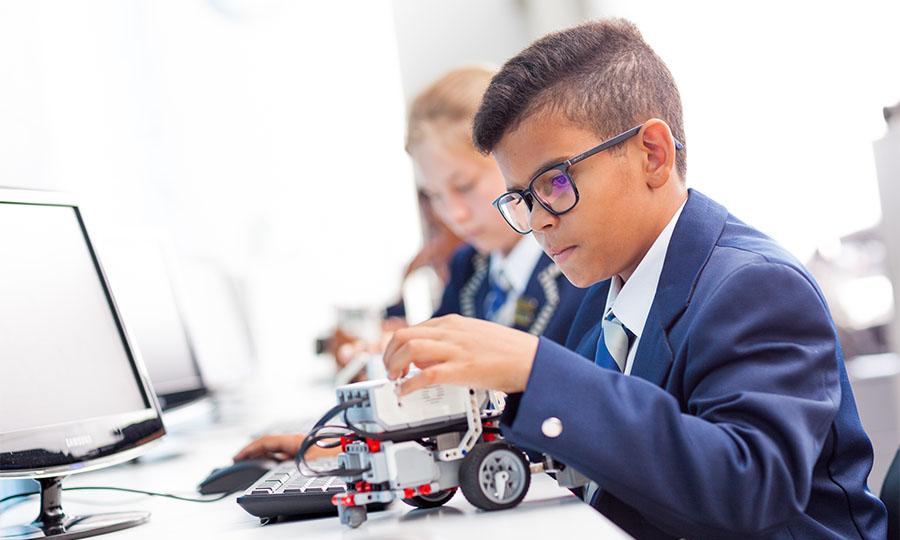 ACADEMICS
This is the central pillar of a child's education. Academic results are vitally important, leading to the qualifications that open up the world beyond school at university and the world of work. Reddam House schools do not teach to the test. Students reach their academic potential when they are engaged in the learning process, when their self-confidence is strengthened, when they are empowered by learning to think critically, and when their approach to study is ignited by outstanding teaching.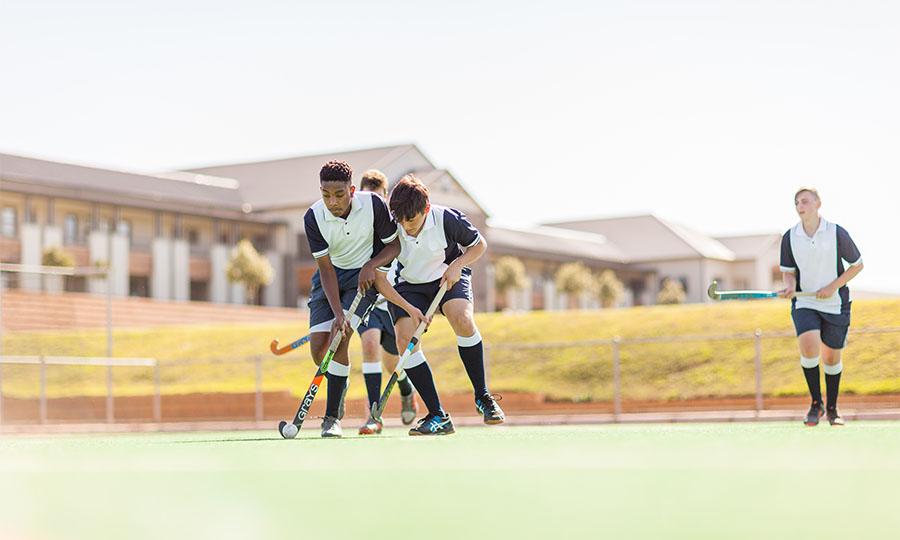 Sports
Reddam House's sporting pillar stands for health and well-being, fun, motivation, self-discipline and self-esteem. Whether involving students in team sports or introducing them to individual pursuits, Inspired aims to provide an athletics programme to suit every girl and boy. While some our students go on to achieve national and international honours, all benefit from the fitness, enjoyment and life-long interest that sport can provide. And here again, the physical exercise involved contributes to mental alertness necessary for successful study and love of learning.